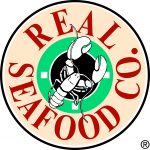 Website Real Seafood Company
Real Seafood Company – Grand Rapids will be opening THIS SPRING, and we are looking for TEAM MEMBERS!
OPEN INTERVIEWS for all positions are GOING ON NOW!
Currently Hiring The Following Positions:
Prep Cooks
Line Cooks
Dishwashers
Hosts
Food Runners
Bussers
Servers
Bartenders
REAL SEAFOOD COMPANY is a part of Mainstreet Ventures, a long standing (est. 1981)  restaurant group committed to delivering only the highest quality service across all levels of operation. The goal is to provide unparalleled hospitality to each and every person at each and every location
EMPLOYEE BENEFITS Include:
PAID TIME OFF (accumulating immediately upon hire)
MEDICAL & DENTAL BENEFITS (for all full time employees)
FLEXIBLE SCHEDULES
EMPLOYEE MEAL BENEFITS
HOLIDAY PAY
OPPORTUNITIES FOR PROFESSIONAL ADVANCEMENT
EMPLOYEE BONUSES
*$1000 SIGNING BONUS for back of house LINE COOKS & front of house HOSTS!
*(Signing bonus paid to full time LINE COOKS and HOSTS, (30 hours per week average) after 40 days of employment. First day of training begins official employment. To be paid in five, $200 weekly installments. Employee must be employed to receive bonus installment. Termination or voluntary separation terminates the Employment Bonus Program.) 
COME TO OUR OPEN INTERVIEWS:
Located at 111 Lyon St. NW:
MONDAY – FRIDAY | 11am to 7pm
SATURDAY | 11am to 3pm
We look forward to meeting you!